Dynamox gets ISO 9001 certified for quality management
July 8, 2021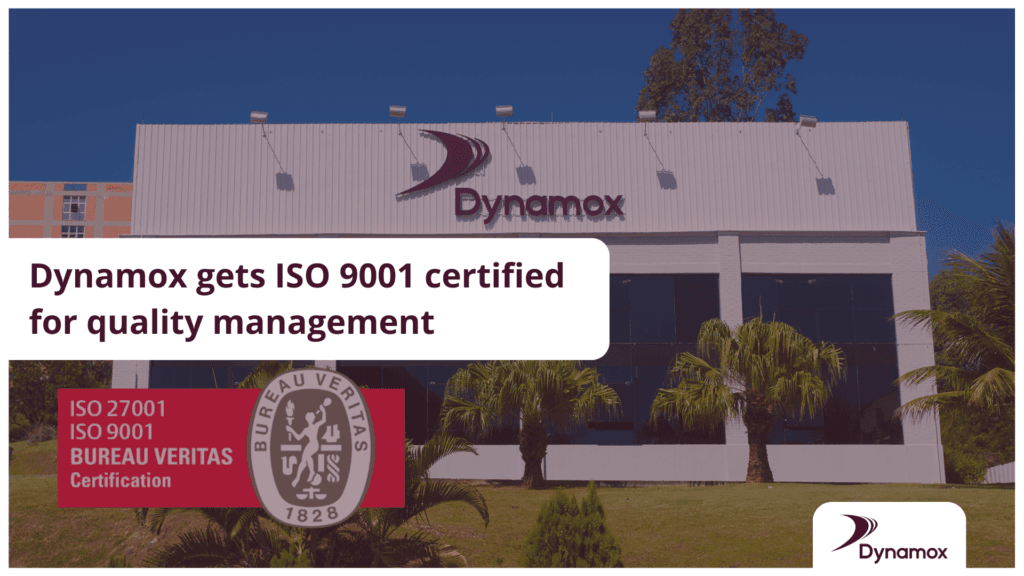 Dynamox is now an ISO 9001 certified company. The certification refers to the model adopted for its quality management system with a focus on continuous improvement of its products, seeking process optimization, agility in development and efficient production, prioritizing customer satisfaction.
"This ISO certification is the first of many and shows the company's vision to consolidate itself as an outstanding player in the market.
It marks the beginning of Dynamox's journey and has been conquered by the competence of the people who make up the team, in the search for excellence in its processes and customer satisfaction with our technology," says Guillaume Barrault, CEO.
Achieving certification is a valuable resource, as it demonstrates the organization's commitment to conducting business in a professional and conscientious manner.
Among the benefits acquired with the certification is the structuring of management by processes, which enables the anticipation of actions to add value in the production chain.
In addition, the quality management system provides greater development among employees, waste reduction, customer loyalty, and represents a competitive differential with a high global quality standard.
Certification Process
To become certified, Dynamox went through an adaptation process, counting on the engagement of the company's top management in the process, allocating the necessary resources and defining the scope of the certification.
The search for the team's commitment and the creation of an implementation center were fundamental steps to achieve the certification in a short period of time.
With gap's analysis, to evaluate the existing deviations and the company's production flow, a macro planning was organized with the expected date of completion, in addition to the responsibilities and roles of each one in the processes and certification.
After the implementation of the improvements and changes identified, came the stages of training and qualification of employees, internal audit, according to the requirements of the standard, and the hiring of an external body for certification.
The company chosen was Bureau Veritas, an international brand, recognized and respected worldwide as a symbol of reliability, sustainability and trust.
The process lasted eight months and the company was certified with no non-conformities.
Products
One of the main elements of the certification scope is the production of DynaLoggers, a vibration and temperature sensing device with wireless communication, and of DynaGateways, for automated data collection.
With this certification won, Dynamox gives its customers the assurance of a systematic process whose focus is on the quality of its products.
The DynaLoggers and DynaGateways are part of the DynaPredict Solution, which generates benefits to the productive processes of industries from different sectors, assisting in predictive maintenance.
Enjoy the advantages of having the partnership with an ISO 9001 certified company. 
Request a quotation now and be part of the new era of the industry.