Dynamox obtains international certification
August 19, 2020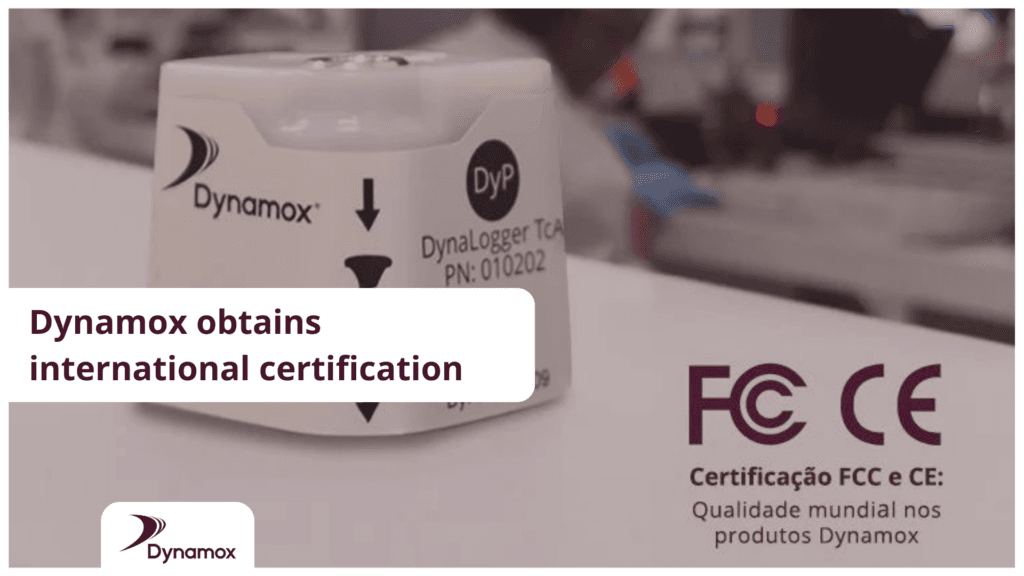 Ensuring quality by world standards is an ongoing focus on Dynamox's production process.
We are pleased to inform you that our wireless sensor has obtained FCC (United States) and CE (European Community) compliance certification.
We will continue to evolve, taking relevant solutions to diverse industry sectors, for asset management and improved plant reliability in Brazil and worldwide.
The Federal Communications Commission (FCC) sets quality standards for electronic and telecommunications equipment.
It is a body that defines rules and technical standards certificate for products such as DynaLoggers, among many others.
This certification earned by Dynamox opens up the possibility of export to the demanding North American market and undeniably strengthens its credibility as a manufacturer.
If global presence is the objective, goods shall move freely also through the European Union market.
With the EU, came the need to ensure quality and conformity conditions of products intended to access and compete in that market.
The CE marking certificate releases the product to European Union markets and adds an important testimony to its value.
Its validation is undeniable after the test batteries applied to attest their acceptance and release condition.
Dynamox has successfully achieved this release and proudly presents it to its customers and friends.
This evolution is Dynamox fulfilling its mission to "turn high technology user-friendly and affordable to everyone".
For this, it is also necessary to break down the barriers and expand the markets, becoming increasingly a reference in technological solutions for industry 4.0.
Learn more about the DynaPredict Solution at this link.