The Toolbox and Maintenance Management
October 26, 2022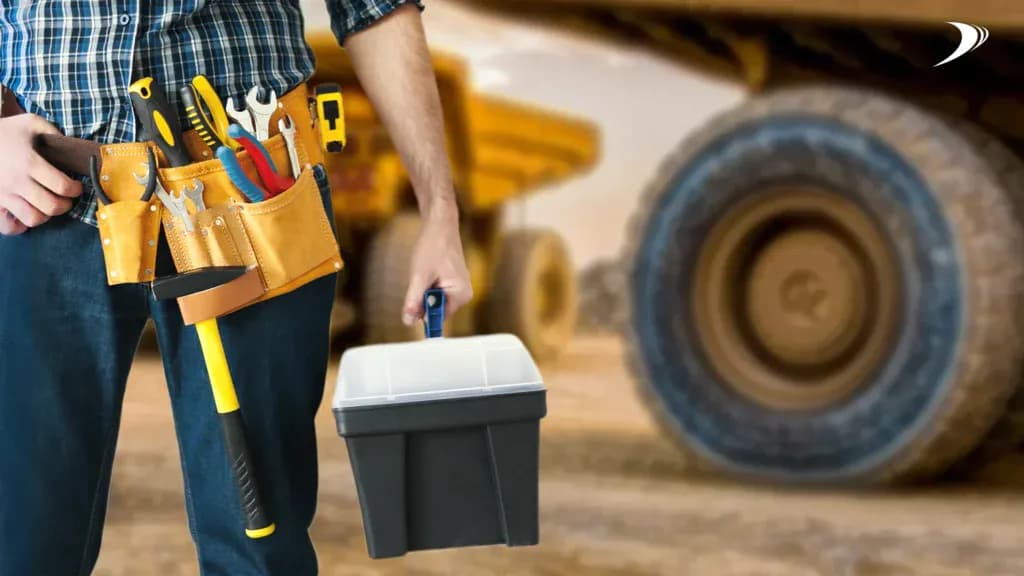 Today, we want to reflect with you, the professional technician, about a topic that is part of your daily routine: the toolbox and the maintenance management of industrial plants and industrial parks.
To start, let's go to the question:
Is your team's toolbox complete?
When we ask this, we literally want to know if it has all the combination wrenches, ratchet wrenches, pipe wrench, and other tools, and if they are up to date.
Also, what about the equipment? How are the welding machines, the grinders, the portable generators? Do we have cutting discs, grinding discs, electrodes? All clean and organized.
The truth is that if we do not do the proper management of the tools and equipment, consequently, we will not be prepared to perform the planned maintenance, and it is a very unpleasant experience to go through that, imagine if "the maintenance area does not do its own maintenance".
This is one more measure that the maintenance and reliability manager needs to take, ensuring that the teams have all the necessary resources to carry out their activities.
Keeping a programmed schedule for inspecting tools and equipment on a daily basis
Thus, it is necessary for organizational reasons, to establish standards, to be ready for service, and especially, to have safe equipment that allows people to perform activities without risks.
For example, some organizations do the "safety shutdown", it can be quarterly, bimonthly or monthly, it depends on each reality.
In this event all the tools in the boxes are inspected and given a stamp or a tape attesting that they are in safe condition to perform their activities.
However, it is in these moments that we find improvised tools that demonstrate, perhaps, proactivity of those who made them, but, there was no risk perception and analysis, and they do not meet the technical and safety requirements.
So at this point we should thank them for their proactivity and explain that the tool cannot be used because it is risky.
By the way, if it is an external service team and there is a vehicle, all these precautions must be reproduced in the vehicle as well.
It is also important that prior use is made of new tools, equipment, and operating vehicles before they are used.
The recommendation is to always have a daily checklist and or the indicated primary use, proving that the tools are performing their function and can be used safely.
With this we conclude that by properly maintaining the tools, equipment, and operational vehicles we will be ready and prepared to perform our activities with more agility and efficiency, thus improving our maintenance management.
Tool management becomes an important item in improving MTTR (Mean Time to Repair) based on the pillars: knowledge, spare parts, and tools.
When the team is aware that it has the necessary items beforehand to execute the activity, this optimizes the operation time, as well as it contributes to the quality of planning and maintenance management.
Another thing that benefits and minimizes errors is technology that aims to improve the management processes and the need for maintenance itself.
If you want to know about the DynaPredict integrated inspection system, which encompasses two methodologies, being predictive maintenance and sensitive maintenance, click here.